Description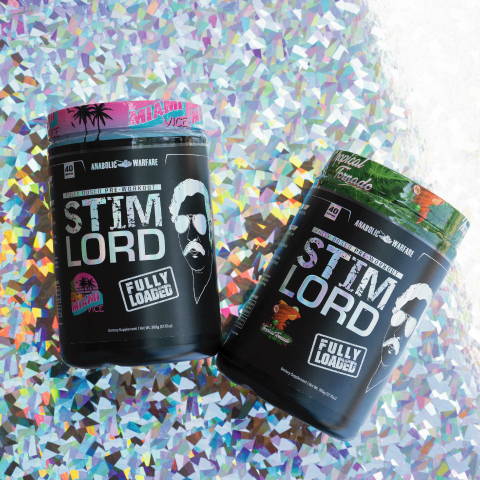 Stim Lord has done it again. This time we bring you Fully Loaded, our newest addition to this intense pre-workout line. In two refreshingly tropic flavors Miami Vice and Tropical Tornado.
It really is Fully Loaded with a massive dose of over 15 grams of muscle pump activators for strength, performance, and recovery. This fully dosed pre-workout is made with pump activators: Nitrosigine, L-Citruline Mallate, Beta-Alanine, HydroMax, and Betaine Anhydrous.
Stim Lord Fully Loaded is made with key ingredients: Alpha GPC, Dynamine, CoffeeBerry, GBB, and KannaEase, for mental focus, cognitive function, thermogenesis, and fast-acting energy that lasts without the jitters.
Increase Energy & Focus*
Enhance Strength & Performance*
Improve Endurance & Recovery*
Over 15G Muscle Pump Activators
6G of L-Citruline Mallate
3.2G of Beta-Alanine
2G of HydroMax
2G of Betaine Anhydrous